Certifications
Having the proper certifications for food handling and manufacturing is very important to us at Benson's Bakery. We are passionate about food safety and take every measure possible to keep our facilities and equipment beyond the standards required by most food handling and manufacturing certification programs.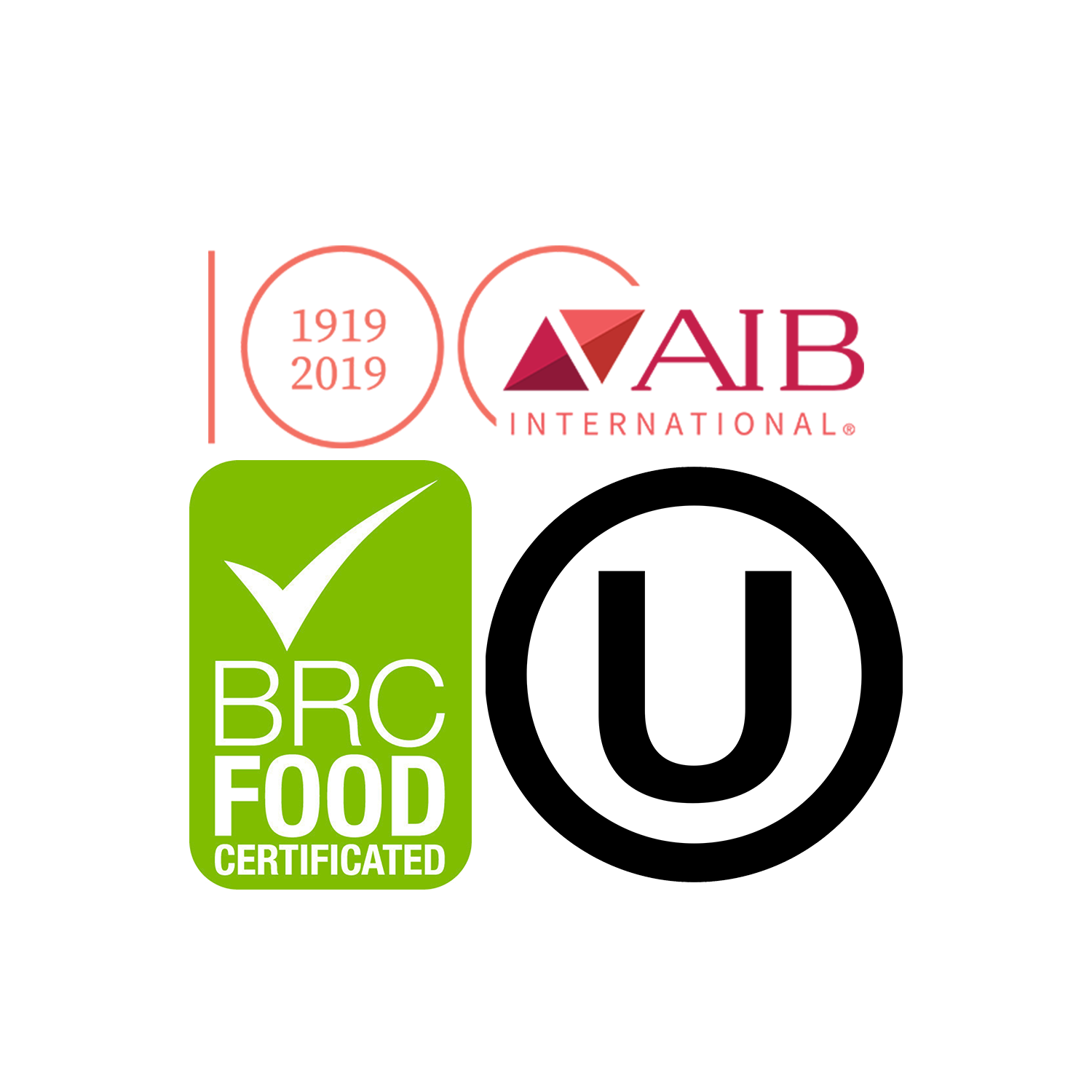 The British Retail Consortium was formed in January 1992 when the British Retailers' Association and the Retail Consortium merged. In 1998 it produced the first edition of the BRC Food Technical Standard and Protocol for food suppliers. This program has been widely adopted not just throughout the UK but around the world. Benson's Bakery is proud to continue our certification for Certified British Retail Consortium since 2008.
Most Americans eat some Kosher food every day but chances are they're not aware of it. Benson's Bakery respects the choice of Kosher consumption for religious or other purposes. This is why we ensure that our products meet the strictest standards of kosher and are a Certified Kosher plant by the Orthodox Union (OU).
AIB International (AIB) is committed to protecting the safety of the food supply chain worldwide and providing high value technical programs. Benson's Bakery works diligently to maintain its Global Standard For Food Safety Certification through AIB.